About Frank Van Dyke
A Lawyer You Can Trust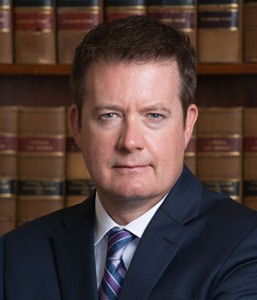 For more than 25 years, Frank Van Dyke has been focused on obtaining fair compensation for injured victims in Ontario. Clients from across Southern Ontario turn to him for help with WSIB claims and long term disability insurance.
Frank works hard to build a personal, one-on-one relationship with each client.  His approach is a compassionate one.  He has worked with countless injured clients over the years. He understands the emotional and financial toll that a serious accident, a disability denial or a workplace injury can have on a person.
Frank's practice is contingency-fee based as clients do not pay fees unless their case is settled.  The most gratifying part of Frank's job is helping people get the compensation they deserve which will make an individual's life a little easier in spite of their losses.
Learn more about Frank's approach in the videos below:
Frank Van Dyke's Background
Education
Called to the Bar in 1993
Law Degree from Queen's University
Bachelor of Arts Honours degree in History from Queen's University
Experience
Frank has represented clients before many different courts, tribunals and boards, including:
Ontario Superior Court, Divisional Court, and Court of Appeal
Federal Court of Canada and Tax Court of Canada
Canada Pension Plan Review Tribunal and the Pension Appeal Board
Workplace Safety and Insurance Board and the Workplace Safety and Insurance Appeals Tribunal
Financial Services Commission of Ontario
Ontario Disability Support Program appeals
Licence Appeal Tribunal
Professional Memberships
Frank is a member of the following professional organizations:
Ontario Trial Lawyers Association (OTLA)
Frontenac Law Association (FLA)
Carleton County Law Association (CCLA)
Ontario Bar Association (OBA)
American Association for Justice (formerly the American Trial Lawyers Association)